Directions
Alejandro Escobar-Vega arrives for his next appointment. Just as you invite him back to your office, his wife Daniella rushes into the waiting room. "Alejandro!" she calls out. "I told you I needed to come to this appointment with you."
Alejandro drops his shoulders but does not verbally protest when Dani joins you walking back to your office. Once the door is closed, Dani jumps right in.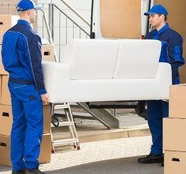 "Look, I'm really worried. You know he's been really depressed and it's not getting any better. He recently bought a .45 and it's in his bedside drawer. And that's just the start. He's been spendin' left and right. There's deliveries every day. And we can't afford it." Dani looks at Alejandro who starts to open his mouth to protest. "I saw them receipts for that fancy recliner, Alejandro, don't you deny it. I've tried to talk to him, but he just gets real angry when I bring it up," says Dani.
"Dani, I know you wanted to get rid a my huntin' guns after I got out of the hospital but I… I gotta keep us all safe. That's what the .45 is for. And the recliner and the sofa and Dario's new bed? Don't worry, I'll have a new job next week that pays even better. I promise you!" Alejandro's affect becomes agitated.
"I don't think that's possible. You worked for the city and it's not like there's another city right here. I don't want to move!" She takes a deep breath. "I think all the guns should be locked up and I get the key, or they get taken to Tio Pedro's house."
"Come on, Dani. I don't want to have to ask for my stuff if I want to go hunting. Don't treat me like a child." Alejandro speaks in a condescending manner.
After some more conversation, you ask Dani to leave so that you can talk to Alejandro alone. The purchase of the .45 concerns you, and you ask Alejandro about suicide in more than one way. He continuously avoids answering the direct question of whether he is considering suicide.
You realize you may have misdiagnosed Alejandro with just depression when he might have bipolar and might be on the wrong medications.
You think that Alejandro should be hospitalized immediately. He refuses voluntary hospitalization because of his current situation. You determine that you must involuntarily commit Alejandro for his own safety. How do you explain this to Alejandro? Create a two- to three-minute video explaining this to Alejandro.
Based on the first initial of your last name, Alejandro is in the following situation that you must address in addition to the safety and medication concerns:
Last Name A–F: It's the day before a family holiday (such as Thanksgiving, Easter, Dia de Muertos, or the like; choose a specific holiday to use), and relatives are coming to the house. You know that Alejandro and Dani have a close extended Catholic family.
In addition to the video, find and fill out your state of practice's involuntary commitment form (excluding notary, witnesses, and any other parts that aren't possible) for Alejandro. If available online, include the link to the form. Review your state's relevant laws, rules, and guidelines before filling out the form.
Post your original response including the video, your script, and the commitment form
My state is Florida, USA.
"Get 15% discount on your first 3 orders with us"
Use the following coupon
FIRST15
Order Now